How to Prepare Cats, Dogs, and People for Holiday Visits
Holiday celebrations include visiting family and friends. It also means keeping pets safe during the holidays. Since we consider cats and dogs part of the family, pet holiday visits require special preparations. Changes to routine can increase fear, anxiety, and stress in everyone, and especially our pets. Hitting the road also raises stress levels, so unless your pets adore car travel, prepare with advice in this article. Here are some tips for reducing the angst once you arrive, so that everyone enjoys family pet holiday visits.
Amy Shojai CACB is an award winning author.  You can find all her publications and book her to speak via her website. 
On Demand Writer Coaching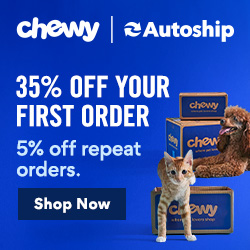 AmyShojai.com is a participant in the Amazon Services LLC Associates Program, an affiliate advertising program designed to provide a means for sites to earn advertising fees by advertising and linking to amazon.com http://amazon.com/.
CWA Muse Medallion Award
Dog Writers Association of America Maxwell Award
Fear Free Certified
CWA Muse Medallion Award
Cat Writers Muse Medallion Awards